Gualupe's house
is commonly seen in episodes. The Living room is the most seen.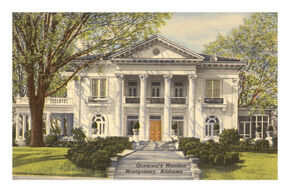 Aunt
Janie
, Uncle Tojo, and Ned live in the other side.
Living Room/Foyer
Edit
The Living room is the most seen area in the whole house, next
to Gualupe's bedroom.
There is a television stand in the living room with a Clock, Some VHS tapes, a VCR, And of course a TV.
Dining Area
Edit
The Dining room is a living room-dining room combonation. Gualupe and her family can be seen eating here at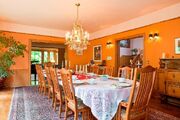 multiple times throughout the series.
The Kitchen/Laundry Closet
Edit
There is a small kitchen in the back of the house with a door leading outside and a laundry closet to the right.
Upstairs are Lydia, Pam, and Gualupe's rooms. Gualupe and Pam's are next door to each other.
There is also 3 bathrooms.
Gualupe's Room
Edit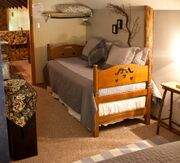 Gualupe's Room is Beige white with brown dressers and a small bed.
Pam's Room
Edit
Pam's room is bright pink and has a four poster bed, a dresser, and lots of other things.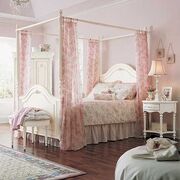 Lydia's Room
Edit
Lydia's room is white and has a full/queen sized bed with lamps on the headboard, apparently a Television.